If you want to decorate your T-shirt, you will have a question about the best way to do it. Most of us do our first heat transfers with an iron. Can you use an iron instead of a heat press machine?
The equipment for the wet-heat treatment of products is being improved and corrects errors in heat transfers every year.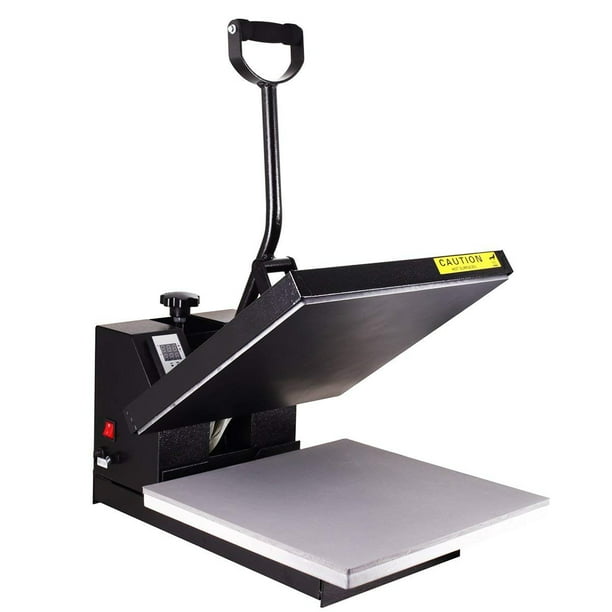 There is a whole category that is used both at home and for work in small businesses, hotels, kindergartens, and dry cleaners.
Modern ironing and pressing equipment can be divided into several types: steam irons, steamers, ironing systems, ironing presses, and even specialized trouser presses.
A successful heat transfer is all about having the right time, temperature, and pressure. Wonder can you use an iron instead of a heat press machine?
Reasons why a heat press is better than an iron
Let's start with the main factors why you should consider buying a heat press instead of an iron.
If you want to level up your printing hobby, here are some heat press features:
Time
Heat press machines have digital timers that are set so that the press has the exact time it takes to press.
Why is a heat press timer a good thing?
When you use a household iron, you don't have to make a racket counting down.
Temperature
The main problem with using household iron is you don't know what temperature to set. Most household irons can get up to a temperature of around 400 °F. 
For example, your heat transfer requires a print heat press temperature of 345 °F, but can you set the exact temperature for your steam iron? No, unfortunately, you just have to switch it between cotton and linen.
Most heat press machines reach temperatures of 450-500 °F. It's hot enough for any kind of heat transfer vinyl, and you can set the heat press temperature and not worry about it!
Heat press
Using a heat press is an important component when applying transfers to a shirt. It is difficult to measure the pressure of the heat press when you iron, so we do not have a heat press timer, you can count for 15 seconds before releasing pressure.
The level of pressure required for the transfer is specified by the manufacturer, as well as the time and temperature. The measured pressure is usually measured from light or soft to hard or hard.
For example:
Easy Weed vinyl requires moderate pressure.
Glitter HTV needs hard pressure
Steam irons have holes
Steam irons have holes in the heating plate that influence the pressure. As a result, the area under the steam holes is not pressed, and you need to press the thermal transfer several times.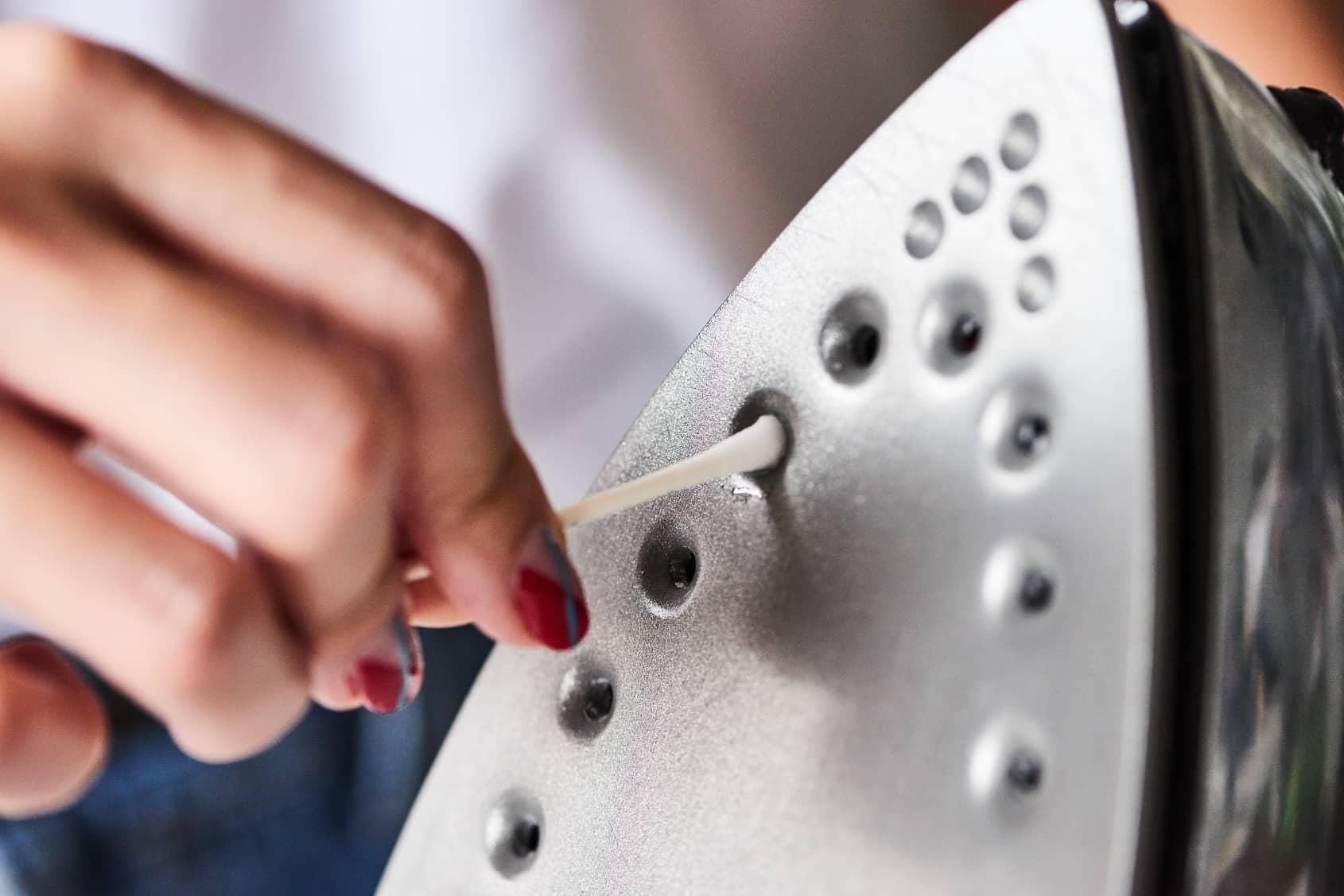 The solution is to use a dry iron. It does not have holes in the base and will not suffer from a lack of pressure like a steam iron.
Irons have a very small pressing area
The iron plate has a very small pressing area. (the size of most household irons is 5×3 inches). This means you have to do most of the heat transfers.
Most heat press machines have a much larger pressing area (standard size 15×15 inches). You will also get a much more efficient result by using a heat press to successfully heat transfers.
Irons are more likely to burn
If you overdo it over time, it will damage the fabric.
Here's a little life hack:
If you put down a piece of parchment paper or Teflon sheets, you can avoid burns, and scorch marks on your clothes when you iron or heat transfer.
Heat transfer vinyl. Can you use an iron instead of a heat press machine?
Here are some recommendations for heat transfer vinyl:
PU transfer vinyl comes in 20 regular colors and 5 neon colors and is suitable for most garments such as T-shirts, bags, and caps.
Rainbow stripes heat transfer vinyl is available in a variety of color combinations, perfect for creating vibrant and dazzling one-of-a-kind creations.
Glow-in-the-dark thermal heat transfer vinyl works bright and shiny in the dark, as well as brilliant in daylight.
Colorful camouflage heat transfer vinyl patterns create an adorable and unique design for your camouflage clothing.
Snowflakes pattern heat transfer vinyl is the perfect-personalized Christmas gift.
The procedure of successful heat transfer vinyl
Prepare your workplace
The ideal workspace should be a large desk located near an accessible electrical outlet.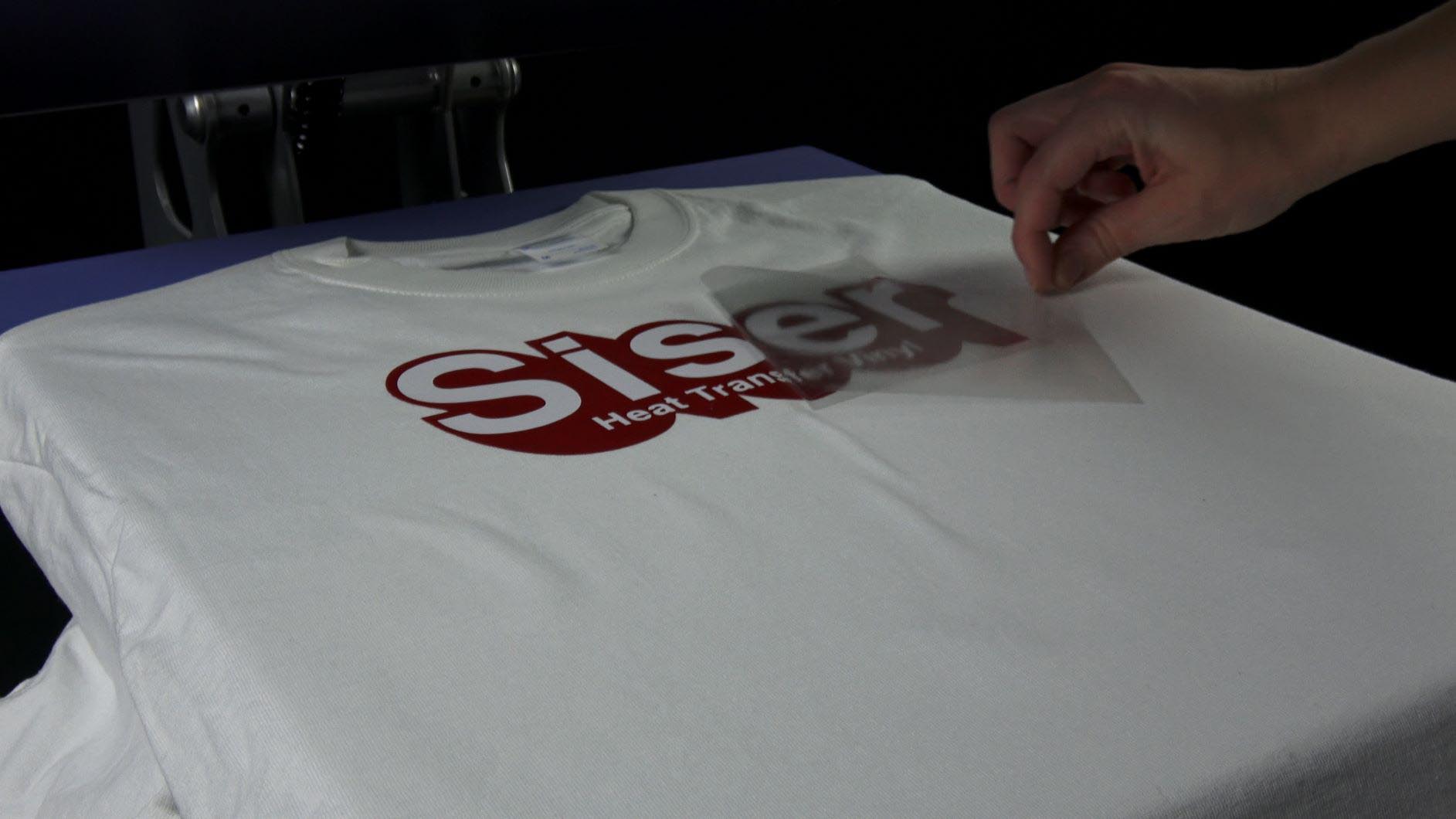 Prepare your iron
Make sure the iron plate is clean and free of debris. Be sure to remove water from the reservoir of your steam iron.
Prepare your clothes
Before using a vinyl iron or heat transfer vinyl, iron clothing to remove wrinkles and moisture.
Click to keep from slipping
Place the heat transfer vinyl in the desired location on your clothing. Stick the protective film on the vinyl.
Repeat the process until all parts of the vinyl are pressed down. Allow the pattern to cool before carefully peeling off the clear carrier sheet.
You may also be interested: Can you use sublimation ink for regular printing?
Can you use an iron instead of a heat press machine? Pros and cons of ironing presses
Here are some advantages and disadvantages of the choice for iron presses:
Heat press Pros
increased ironing efficiency
fast ironing of even large fabrics
you can set the time, temperature, and pressure
you will achieve a more professional result
Heat press Cons
bulky construction. Some models are equipped with a special stand, which makes them even more like ordinary iron-on transfer
high price
difficulties in usage
Heat presses are also very affordable these days. You'll have to spend some money on a decent one, but it won't wipe out your bank account.
And if you know how to make T-shirts for sale and as a gift, it will pay off in no time.
FAQs: Can you use an iron instead of a heat press machine?
Can I use an iron instead of a heat press for sublimation?
Sublimation printing on fabric is a popular printing method that involves transferring ink from a special paper to fabric under high temperatures.
Yes, any household iron will do. But you can only use the iron on small areas. It is better to use a heat press because the quality of the transfer of the picture will be higher and brighter.
Can you use an iron instead of a heat press machine?
A regular iron can be used instead of a heat press for simple vinyl projects, and even no one will notice the difference between iron-pressed vinyl and hot-pressed vinyl.
Heat transfer projects can be done on t-shirts, aprons, caps, jackets, and even pillowcases and canvas tote bags.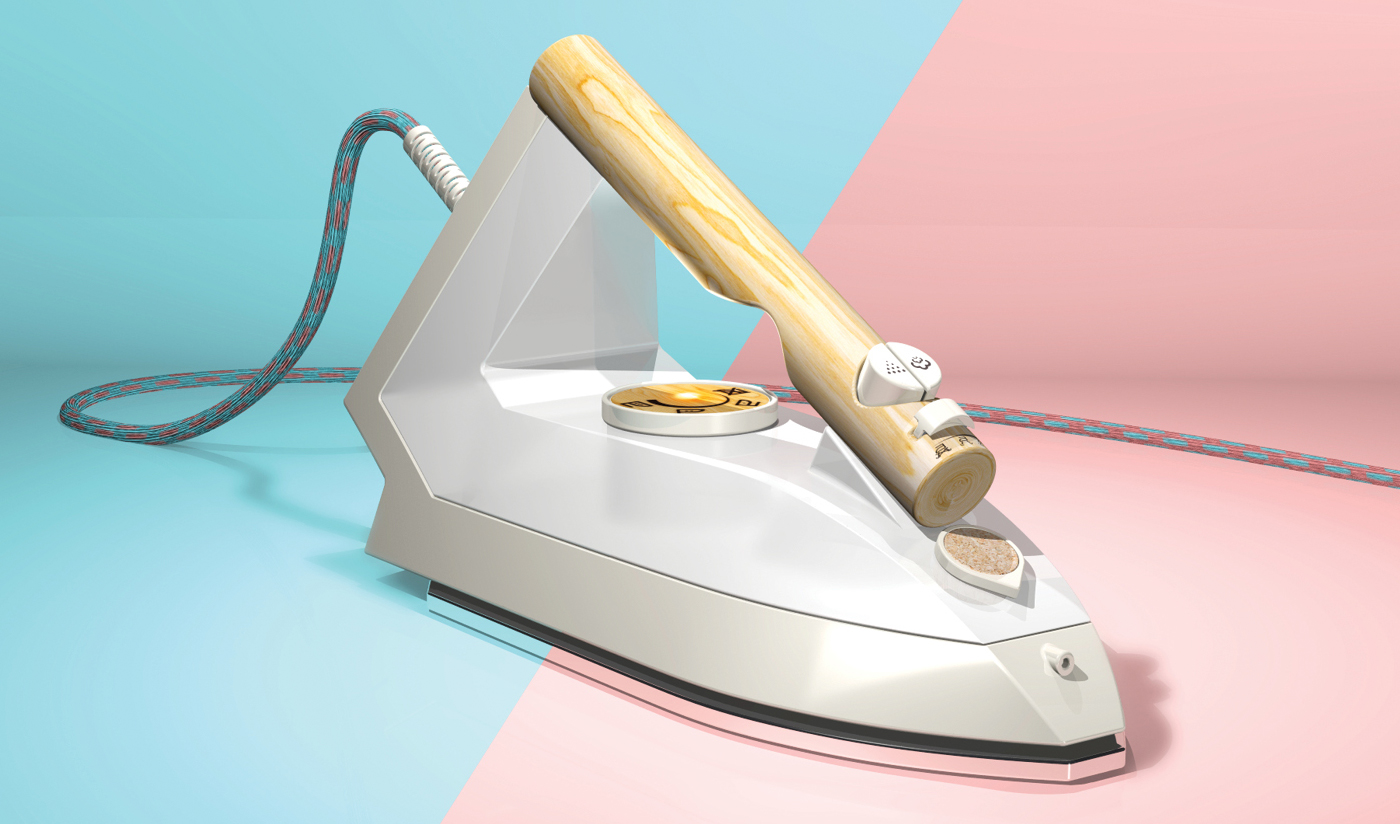 What is the difference between a heat press and an iron?
A heat press is a very useful tool to ensure heat transfers because it can measure pressure, apply constant pressure, and deliver exactly the right temperature without pressing multiple times to get the desired result.
However, heat press machines are costly, and if you're a beginner or a craftsman looking into cheaper alternatives, then a regular iron might be more practical at this stage.
Also, the iron-on transfer is a fantastic and fun way to start making thermal transfers.
Can you use a normal iron for Cricut?
You can use a regular household Cricut vinyl iron if you don't have a heat press or a light press. However, instead of regular iron, it is better to use a light press or heat press.
Read also: What is the best shirt for sublimation?
Hot or cold peel?
It depends on the brand, as not all types of vinyl are the same, and it is best to check the instructions on the packaging.
In the case of Teckwrap vinyl for heat transfer, the practice of cold or cold peeling has been observed.
Also read: How to do sublimation with Cricut?
Should I put the iron set on high?
No, a hot iron can ruin the vinyl. Because the iron will not match the exact setting of the heat press.
Conclusion: Can you use an iron instead of a heat press machine?
Can you use an iron instead of a heat press machine? If you are a beginner crafter, or you are using a print for yourself as a DIY, you can use an iron heat press.
If you are a selling customer with a business and a lot of orders, it is more practical and better to use a press machine.
A quality heat press machine ensures that the thermal transfer vinyl, no matter what type it is, will adhere firmly and correctly to the garment every time.
Your customers will be much more confident that they are getting a quality product if it has been made using a heat press. They will be far more satisfied with a T-shirt that has been heat-pressed than ironed because it will last much longer and look much better, which is exactly what your customers want.
The quality of your product is what your customers will buy. Want to know how to wash sublimation shirts, read the article.
Hi, I'm artist and sublimation printing expert. Born and raised in Anchorage, Alaska, I had passion for photography and painting from my childhood. I started my career as a sublimation print operator for a local printing company in 2012. The role exposed gave me lots of practical knowledge about printing process, from managing color profiles to ensuring print quality on various materials.